​​
First Presbyterian Preschool
---
Welcome to First Presbyterian Preschool where we learn through PLAY!
We are a
small, nurturing Preschool program in downtown Tallahassee, serving children aged

2-5 years

, including the state of Florida

VPK

program.

Open year-round, play-based curriculum, experienced and stable staff in each classroom, meals provided, and an exciting outdoor playground.
Our team of qualified teachers are ready to offer your child a fun learning experience. We have a low turnover rate when it comes to staffing, having teachers who have worked here 14+ years. At FPP we like to say that when families, children and teachers enter our small and loving preschool they WANT to stay. It is important to us that parents feel welcomed and encouraged when they leave their children in our care.
Check out this website and then
call or email to schedule an appointment with Director LaTosha Haynes to tour the Preschool and
for more information about enrolling your child.
We would love to get to know you and your family.
director@firstprespreschool.net
(850) 222-4587

*** Registration is now open for the 2023-2024 School Year.***

Our spots fill up fast so secure your child's spot today!
​
Click on the link below to begin our Enrollment process.​
---


Helpful Links for parents and families:
1) Check out useful information from the Early Learning Coalition of the Big Bend. They want to help parents looking for a high quality child care center.
http://www.fldoe.org/earlylearning
2) First Presbyterian Preschool is proud to have participated in the state VPK program since the first year of VPK in 2005-2006. Our children leave Preschool well prepared for kindergarten. We hear from happy parents whose children excel in the transition from Preschool to Kindergarten.
For more information about the educational standards used in VPK, please see
http://www.fldoe.org/earlylearning/perform.asp
3) To view child care licensing inspections conducted by the Department of Children and Families go to
http://dcfsanswrite.state.fl.us/Childcare/provider/ProviderDetail.aspx?ID=40664
4) Early Learning Coalition of the Big Bend provides many services for families, including the School Readiness and Florida VPK programs
www.elcbigbend.org
5) Whole Child Leon for parent information:
www.wholechildleon.com
---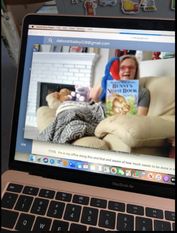 Teachers at First Presbyterian Preschool honored as "Unsung Heroes."

It was exciting for the teachers to be recognized by the Early Learning Coalition as "Unsung Heroes" during the Covid crisis. The teachers worked hard to ensure that the children had a variety opportunities for online learning and fun while they were at home. It was important to the staff that the children and families knew that they cared.
---