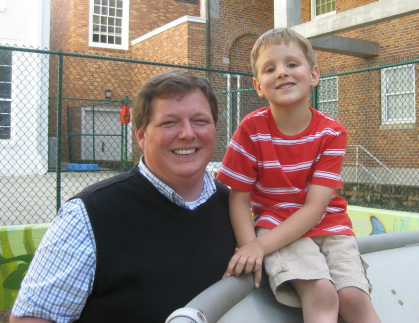 Parent Involvement
The teachers value their relationships with parents. Parents who show an interest in their child's learning and friendships at Preschool also show their child that they value the child's day- to-day school experiences. We want to keep in close touch. Please let us know how your child is feeling about school or about any issues at home or circumstances that may be affecting his/her behavior. Parents may call or leave a note for a teacher or Director. The teachers make many efforts to keep in touch with parents regarding a child's progress and development. Daily conversation, notes home, phone calls, bulletin board announcements and parent letters are some of the ways we communicate with parents.
Formal parent conferences are scheduled mid-year, but we encourage you to call and set up a conference anytime you feel one is needed. A telephone conversation may suffice. If a teacher cannot come to the telephone at the time you call, please leave your name and number and she will return the call. Please let us know immediately when you have a change of address or telephone number.
We encourage parents to volunteer their time at least once each year. Participating with your child in the work and play of Preschool helps strengthen the home-school bond. Knowing more of what goes on at school can add to conversations and learning at home. Parents can volunteer to read with the children, to bring items or traditions from home to share, to accompany a field-trip or simply to spend time with the children and friends during the school day.
Other opportunities for family engagement may include: Fall Open House, Parent Breakfasts, class parties, Parent Seminars, Spring Program, fund raising activities, playground workdays. Parents can participate in the governance of the Preschool through the Board of Directors. There are three parents elected to the twelve-member Board. Please talk to the Director or your child's teacher about ways you would like to be involved. Please also watch for specific requests for parent volunteers and offer to help. All parents are encouraged to participate.
Parents are welcome to visit the Preschool any time. Our Open Door Policy gives parents access to their children both in person and by phone during normal Preschool hours. Please remember that First Presbyterian Preschool is a smoke-free zone.
Parents are encouraged to join the Parent Network of the Early Learning Coalition of the Big Bend. The ELC Parent Network provides resources and support to help parents maximize their role as their child's first teacher. As a member of the Coalition's Parent Network, parents will receive:
information on local parenting workshops
regular email updates on toy and product recalls
information on family friendly events
other important family information

Parents can enroll in the ELC Parent Network at
parents@elcbigbend.org
. They can also find out more about the work of the Early Learning Coalition by visiting
www.elcbigbend.org
.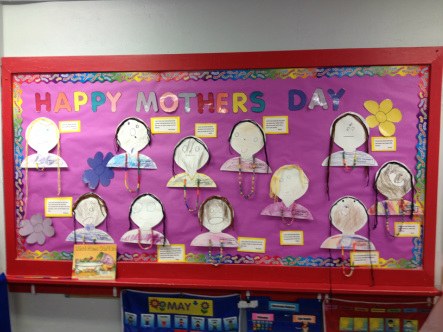 Parent Comments




I cannot express, in this testimonial all the truly positive qualities of First Presbyterian Preschool. The
longevity and experienced staff create such a positive atmosphere for child development. It honestly gives us
a sense of relief to leave our children in the care of such experienced, caring, devoted and loving teachers. We were fortunate to have two children start out in the two year old class as T.C.Bears. Our oldest daughter, Abby, has continued through the entire program and is now in the 4s and 5s and the VPK program. During the years at Preschool, through music, arts and crafts, free play, exploration, and social interaction, our girls advanced exponentially in gross and fine motor skills, speech and learned to interact in a class room. We believe Abby is prepared for Kindergarten largely due to her time at First Presbyterian. Due to the fact that FPP is a smaller preschool, it allows for a great deal of child/teacher interaction and creates a family setting which we believe aids them intellectually and socially. Our youngest daughter, Maddie, was "right at home" when she started because she had already developed a relationship with everyone. First Presbyterian Preschool successfully accomplishes its mission statement while providing families with a safe and secure environment in which to leave precious little ones. Our family loves the experience and education received by attending and we highly recommend First Presbyterian Preschool!!
- Ali S.

During Dylan's three years at 1st Presbyterian we feel that he developed exceptionally well socially and intellectually. The teachers focus on making his transition from preschool to kindergarten has really made an impact in the success he has had. The location was perfect for us because we both worked downtown. The staff were always friendly and courteous, keeping the children's safety foremost in their minds.
– The Wollets

Our family has loved the First Presbyterian Preschool. The T.C. Bear class has been a second family for our son. He loves his teachers and his friends and he has learned so much in just a short period of time. Mrs. Andra has an open door policy (as well as an open candy jar) and we usually make a quick stop to see her on the way out!
-- The Coopers

As the mother of a former student (35 years ago) and now the grandmother of a First Presbyterian Preschooler about to go off to kindergarten and another one coming along soon, I can't say enough positive things about the Preschool. The Director is the best, the teachers are devoted, the children are a delightful diverse group, and everyone has a wonderful time!
-- A contented grandmother


Although in the first two weeks, it was not easy for our son to adjust, the outstanding efforts, endless love, attention, and dedication of the director and teachers and sweet, friendly, and cooperative children at the First Presbyterian Preschool have made our son a very happy, well-adjusted child and willing to take part in all school activities. The director, Ms Andra, of this school is well-organized, cooperative, pleasant, and friendly. She is a person who is willing to respond to any needs in order to help my son succeed in school. Also, the threes and fours teachers, Ms Rhonda and Ms Ashley are amazing and responsible teachers. They have helped my son to be adaptable and enthusiastic about coming to school during the transition periods and made him actively involved in learning.

-- Zee's Dad and Mom.

FPP is an intimate preschool with a diverse group of children & faculty in a nurturing environment. They provide unique activities, excursions and learning tools to fully prepare our child for Kindergarten and life. The playground is clean and beautiful. We are so glad we chose such a prestigious school with caring teachers and staff.

-- Destiny's parents

First Presbyterian Preschool has been an extended family to my family, and wonderful, loving place for my 2 sons to grow and learn. We have always felt very at home and comfortable with all the teachers and staff here at F.P.P. Whether it was just starting out in the TC Bear class (2-3 yrs) learning how to have circle time and playtime or in the VPK class (4-5 yrs) getting the kids geared up for kindergarten, the teachers/staff have always been extremely helpful and encouraging. I could not imagine my kids' first years of "school" without First Presbyterian Preschool.
-- Nikki Willis

Lovely, Friendly, and Wonderful School……
Enthusiastic and caring teachers like mom……
We love all people in the school…….
-- Jun's Daddy and Mommy