Alexandra J. W. Copeland - Director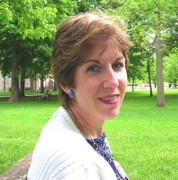 I have been Director of First Presbyterian Preschool since 1993. My background in early childhood education includes a Masters degree in Christian Education with a specialty in Preschool Education. I taught preschool and kindergarten in Virginia, and taught at one of the FSU preschools before becoming Director of First Presbyterian Preschool almost twenty years ago.

I love being in a job where I interact with young children every day. My responsibilities include supporting the teachers so that they can do their best for the children. I spend time with parents and families, knowing that clear communication and understanding between home and preschool lay the way for the children to flourish both at school and at home. It is important to me that parents feel welcomed and encouraged when they leave their children in our care. We know that these early years are the foundation for future success in school and in life. Together we can make Preschool a happy and secure learning experience. It is always gratifying to hear back from parents whose children have moved on successfully to kindergarten, thanks to their early years at First Presbyterian Preschool.
---
Twos and Threes Classroom

Alba Altieri- Lead Teacher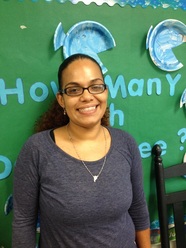 My name is Alba Altieri, a.k.a Ms. Alba. I am a native of St. Thomas, Virgin Islands but I feel like an adopted Tallahassean. I have been in the field of Early Childhood education for over 15 years. I hold a Child Development Associates Credential and numerous other professional credentials.
I enjoy bringing different cultural experience to the students and families. For example, T.C. Bears will be introduced to beginning Spanish and some Spanish culture. The classroom is planned to offer many different opportunities for play and discovery. This is how young children learn best.
I love working with the youngest children at First Presbyterian Preschool. For some of the T.C. Bears this is their first school experience. I do everything I can to make the children and their parents feel secure and happy at Preschool.
---
K'Shantriya Isaza - Assistant Teacher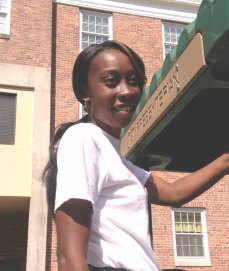 Hello. I am Ms. K.K.

---
Threes and Fours Classroom

Pam Mc.Goff - Lead Teacher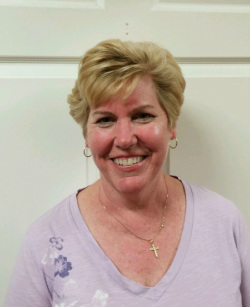 My name is Pam McGoff. I have been teaching Preschool for 20 years. I began working with school age children in the public school system in 1993. When my own children began preschool I became very involved with their teachers. I soon realized that preschoolers were to become my passion in life. I obtained my Child Development Associate credential from Polk Community College. I moved to Tallahassee five years ago.
The minute I walked through the doors of First Presbyterian Preschool and met Ms. Andra and the other teachers I realized that this is the place for me.
I truly enjoy working with the Three and Four year olds and seeing them blossom and grow. I hope to be here for years to come.






---
Fours and Fives/VPK Classroom
LaTosha Wesley - Lead Teacher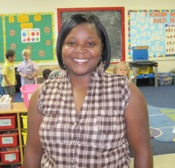 Hello my name is Latosha Haynes and I am the proud Lead Teacher in the Fours and Fives classroom at First Presbyterian Preschool. For much of the year the children in my class are also enrolled in the state of Florida Voluntary PreKindergarten program (VPK). I have been working with this age group for over 12 years, 3 years being in the public school system and 9 years being here at First Presbyterian Preschool. I hold a Bachelors degree, Associate degree, and a Child Development Associate credential. I love working with families to ensure that the children in my class have a strong foundation to succeed in life. Along with giving the children the tools they need to thrive in Kindergarten and the real world, my most important job is to love your children. I am so happy and grateful that you have chosen First Presbyterian Preschool for your child's home away from home.


---

Sylvia Gavin - Kitchen Supervisor and Assistant Teacher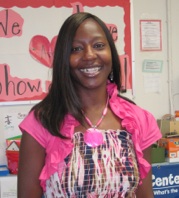 Hi! I am Sylvia Gavin and I have been a teacher at First Presbyterian Preschool since 2004. I am the Kitchen Supervisor. I prepare snacks and lunch for the children every
day. All the children come to the lunch room so I know and love every child. In the afternoons I am the Assistant Teacher in the 2s and 3s class so the T.C. Bears have a special place in my heart.
I have two children who attended First Presbyterian Preschool. I am glad that they had such a good foundation in learning and social skills before they started kindergarten.


---